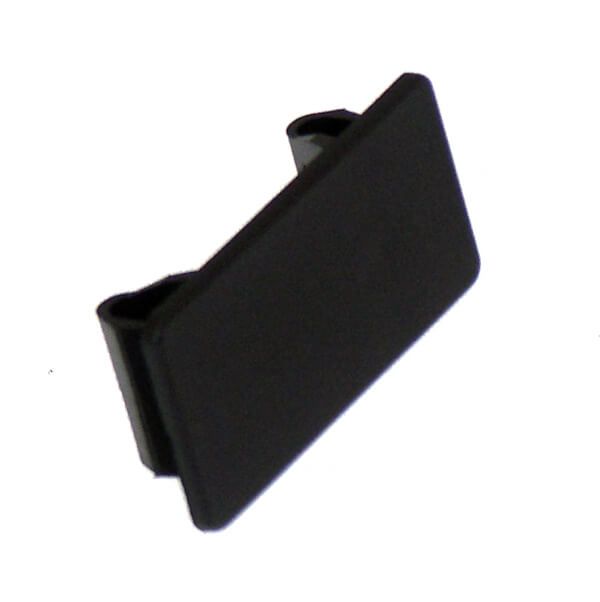 SHIPPING AND LEAD-TIMES
PLEASE BE ADVISED:  Panasonic TOUGHBOOK laptops and tablets, accessories and related mounting equipment are enterprise solutions that are typically custom-built to order and thus carry a lead time of anywhere from 2-3 weeks to 2-3 months. Please note that online orders where expedited shipping is selected do NOT mean that a specific product is in stock and will ship right away. It simply means we will ship via the selected method when the product is available to ship. We can only confirm availability over the phone or online chat.  Availability changes daily if not hourly.  While we do our best to have a wide variety of TOUGHBOOK models and accessories in stock, this particular supply chain is challenging and we ask that customers please confirm availability with us on the phone when time is a priority. Additionally, expedited shipping will not apply to multiple items that might have multiple lead times and ship dates. It is typically applying to the main item of an order. Again, please call us ASAP at 877-532-8088 to discuss urgent needs and expedited shipping.
RETURNS
Due to restrictions set by the manufacturer and their distributors, Panasonic TOUGHBOOK computers and accessories cannot be returned. Customers should refuse delivery of any visibly damaged packages. Any non-visible damage must be reported immediately to MooringTech.com. Defective or malfunctioning units must be handled directly with Panasonic at 1-800-LAPTOP5 (800-527-867). Potential exceptions to this return policy can only be arranged prior to purchasing the product and only with the explicit consent of a sales representative who is firmly aware of all extenuating circumstances. Returns will not be accepted by MooringTech.com without a Return Merchandise Authorization (RMA). Returned items lacking an RMA will be refused or sent back to the customer at the customer's expense. Shipping and handling charges are always non-refundable.  Approved returns will almost always include a 20% restocking fee.  We are not intending to be difficult to work with and value our customer's business.  However, Panasonic TOUGHBOOK devices, all related accessories, and vehicle mounting solutions are not normal consumer products.  These are custom-built, made-to-order solutions that are NON-RETURNABLE.  Please contact us at 877-532-8088 with any questions or concerns regarding this return policy.
STANDARD WARRANTY
All new Panasonic TOUGHBOOK devices sourced from authorized dealers are protected from manufacturing defects for three years. The standard warranty includes a priority parts exchange program and repair service at no cost with overnight shipping to and from Panasonic included. Panasonic's standard warranty (often referred to as "TOUGHBOOK Preferred") also includes lifetime technical support directly with Panasonic at 1-800-LAPTOP-5. In addition, TOUGHBOOK end-users have online access to drivers, first-aid disks, BIOS updates, tools, utilities, and manuals.  Panasonic's
Standard
Manufacturer's Warranty does
NOT
cover
accidental damage
of any kind.
ORIGINAL BATTERY WARRANTY
All new batteries, whether included in the original TOUGHBOOK purchase or acquired as an accessory after the fact, are covered under warranty for one (1) year from the date of purchase. Replacement batteries supplied to a customer under warranty are only covered through the end date of the original purchase.
EXTENDED WARRANTY
Extends original standard warranty (minus the battery) through 4 or 5 years.
PROTECTION PLUS
While the standard warranty covers anything that happens to your TOUGHBOOK under normal operations (meaning manufacturer's defects), it does NOT cover accidental damage of any kind. It is a common misconception that MIL-STD-rated laptops like a Toughbook are warranted for damage within a parameter like a 6ft drop. Meaning if you drop your TOUGHBOOK from 3 feet and it breaks then it is covered by the standard warranty. This is NOT correct. It is impossible for Panasonic to know if it were 3 inches or 3 stories. The only way to be covered from accidental damage is to purchase a Protection Plus or Ultimate Care warranty upgrade. Protection Plus covers one major component failure per year and is limited to one complete device replacement during the warranty period.
ULTIMATE CARE
Ultimate Care is essentially
unlimited
Protection Plus. This means Panasonic will
fix or replace your

TOUGHBOOK 

an unlimited number of times
within the upgraded warranty period. It does not apply in the case of natural disasters (think hurricane or fire) as well as theft/loss and intentional damage (you as the customer trying to upgrade an internal component when you shouldn't).