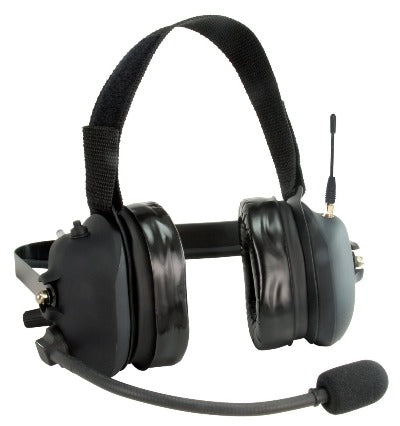 ---
Resources
---
Radio Designator List

The following information is only a general guide to Setcom's radio designators and compatibility. For the most accurate and up-to-date information about which radios are compatible with Setcom systems, please call Setcom technical support at 650-965-8020x703.

Name

Make

Model(s)

TX Level Setting

Radio Cable

GTC

Harris (M/A-COM)

Orion, Jaguar 725M, M7100 (Harris Extended Option Accessory Cable Needed)

5

RC-xxGTC

GTE

Harris (M/A-COM)

M7300, M5300, XG-100M, XG-25M, XG-75M

5

RC-xxGTE

GTH

Harris (M/A-COM)

CH-721 and CH-100 control heads on Harris M7300-series and XG-series mobile radios.

5

RC-xxGTH

GTK

Harris (M/A-COM)

XL-185M, XL-200M.

5

HA

Hytera

Hytera MD78X Series

5

RCB-xxHA

JO

Johnson

ES-series Radios

C

RCB-xxJO

JS

Johnson

ES-series radios

C

RCB-xxJS

JT

Johnson

Viking Mobile Series (but not the VM7000; for the VM7000, see the KW designator)

7

RCB-xxJT

KI

Kenwood

TK-730, TK-830, TK-6110

D

RCB-xxKI

KN

Kenwood

TK-690, -790, -890 (for RF deck; 25-pin connector)

D

RCB-xxKN

KO

Kenwood

TK690, 790, 890 (for control head; pins only)

D

RCB-xxKO

KR

Kenwood

TK740, 760, 762, 840, 860, 862, 940.Also for 80-series: TK-780, 880, 980.

D

RCB-xxKR

KS

Kenwood

TK-7150, TK-8150

D

RCB-xxKS

KT

Kenwood

TK-5720, TK-5820, TK-7180, TK-8180,NX-5200, NX-5900/NX5900(B) (TK-5930) Radios

D

RCB-xxKT

KU

Kenwood

TK-5710B, TK-5710H(B), TK-5810, TK-5810B

D

RCB-xxKU

KV

Kenwood

For Kenwood TK-7160H and TK-8160H Radios

D

MACB-KV

KW

Kenwood

NX700, NX800, NX900 Radios. Also NX-5000, NX-5700, NX-5800, VM5000 (VM5930) and VM7000 (EF Johnson) (See Other Notes for dual VM7000 RF Decks to a control Head)

D

RCB-xxKW

KX

Kenwood

TK-7360, 8360, 7302, 8302, NX-820, NX-840, NX-3820 series

D

RCB-xxKX

LG

Bendix King/ Relm

DMH5592

5

RCB-xxLG

M10

Motorola

CM200D, CM300D, PM400, CDM 750, 1250, 1550, 1550LS+, PRO5100, PRO7100, XPR 2500, GM160, GM300, EM200, EM400,MTM800, PM1200

5

RC-xxM10

MU

Motorola

Spectra, Syntor X-9000, Maratrac with Advanced Control Head/ Also for Spectra, XTL and APX Series Radios that use Motorola's Motorcycle Accessory Cable (3080010R04 [HLN7026B]) as per Motrola: The motorcycle radio installation is NOT APPLICABLE FOR 100W radios, APX 4500/APX 1500 radios and O9 control heads.

5

MACB-MU

MU4K

Motorola

For Motorola APX/XTL series of mobile radios, dash-mount or remote-mount versions, also for PM1500 Radios.

5

RC-xxMU4K

MU5

Motorola

XPR4300, 4350, 4500, 4550, 5350, 5550, DGM4100, DGM5000, DGM5500, DGM8000, DGM8500.

5

RC-xxMU5

MW

Motorola

Maxtrac, M1225, CM200, CM300, PM400 Possibly: M100, M208, M216, M120, M10, SM120

5

RC-xxMW

SQ

Standard

GX5500S, GX2000, GX2100, GX2150 (NOT GX1600!)

5

RC-xxSQ

TD

Other

Technisonic - TLC-100 (a.k.a. Til-90-6R) and TMS-150 (a.k.a. Til-91-DE)

MAC-7ATD

TF

Other

Technisonic - TDAM-1000 (TMS-110)

F

RCB-xxTF

WM

Bendix King/ Relm

KNG-M150

5

RC-xxWM

XG

Other

Garmin GTR225

4

RCB-xxXG

Y14

Vertex

VX-2100, VX-2200, VX-4200, VX-7200, 4600I

B

RCB-xxY14

Y15

Vertex

VX-4000, VX-5500, VX-6000

5

RC-xxY15

Y17-1

ICOM

For ICOM M602, M604, M604(A), M504A-71, M506-31, M506-41, M510, M605 Radios

D

RCB-xxY17-1

Y3

ICOM

A-110, A-120

B

RCB-xxY3

YB

ICOM

F5400, F6400, F7510

0

RCB-xxYB

YY

ICOM

A200, A200B, A210, and A220

5

MAC-7AYY-6

YZ

ICOM

For ICOM F5201/F5202, F320 F420 F520 F1020 F2020 F1721x F1821x F2721x F2821 F110 F111 F121 F5021 F610 F620 F621 F5061 F5062 F5063

4

LMACB-YZ

ZA

Tait

TM8000 & TM9000 Series Radios (i.e. TM8110, TM8115, TM9155H)

9

RCB-xxZA

ZB

Tait

TM8000 & TM9000 Series Radios (i.e. TM9155H)Created for Lunenburg FD, see case 13134.

9

RCB-xxZB
What are some of the benefits of the LiberatorMAX wireless headset system?
For teams in high-noise areas and situations, Setcom's LiberatorMAX wireless headset system helps team members communicate more effectively while protecting their hearing and complying with OSHA hearing conservation requirements.
How long has Setcom been providing communications equipment?
Since 1970
How is a LiberatorMAX wireless headset system different than a 2-way radio system?
There are no buttons to push and you do not have to wait your turn to talk like you do with a traditional 2-way radio system. Simply talk and be heard.
Is a base system required for these headsets to work?
No base station or installation is required with the LiberatorMAX System which means there is also no pairing process.
How far away from each other will the headsets work?
The LiberatorMAX wireless headset system offers teams up to 1,500 feet of line-of-sight range.
What is the operating frequency?
900MHz
What is the battery run time for these headsets?
15 hours of continuous talk time.